Accessories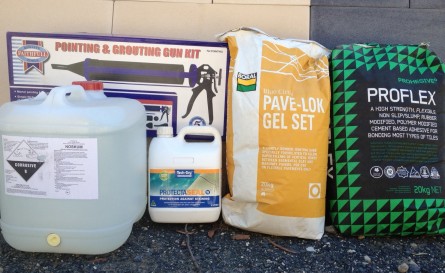 Anthrock carry a full range of accessories for all your Paving, Retaining,Block, Brick and Countrystone requirements. From Cleaning, Sealing, Grout Guns, Adhesives and Flexible Joint Fillers. We carry the full range of products to help make your job easier.
For technical support and detailed product information please visit the links provided or call or email us for technical advice and pricing.
Sealers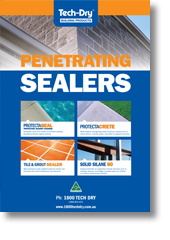 We carry a full range of sealing products for pavers and walls. Whether you are looking to protect a newly laid paved area or rejuvinate an existing paved area, Anthrock has a sealer for for the job. We have sealers for Natural Stone (including Travertine, Sandstone, Granite & Limestone), Clay pavers, Concrete pavers and anti-graffiti sealers. We only stock trade quality brands at discount prices.
Noskum
Noskum is effective in the removal of most insoluble white stains that may appear on the surface of fired clay bricks after cleaning with hydrochloric acid. It is also effective in the removal of other stains such as: vanadium, manganese, iron, copper, timber, coloured mortar, insoluble efflorescence and smoke. It is also suitable for rejuvenation old brickwork and pavements affected by dirt and soot.
Ask us about this, and many other products that we carry, to help in the removal of staining and efflorescence from both clay, concrete and natural stone.
Pave-Lok
Pave-Lock is a lightly bonded jointing sand specially formulated to allow rapid filling of vertical joints between segmental pavers. We recommend use on flexible pavements.
Features & Benefits
• Helps retain integrity and stability of joint.
• Resists wash out after 30 minutes setting.
• Retards weed growth.
• Is quick and easy to apply.
• Minimises wind-blown joint erosion
Ensure that you read application instructions before use.
Grout Gun / Pointing Gun
Specialist tool for applying pointing mortars and grouts. The perfect solution for pointing / grouting our range of Countrystone reconstituted sandstone fascia.
An effective way to grout pavers without smearing the mortar, causing hard to remove mortar / grout stains.
Developed for repointing brick and masonry joints. Also suitable for natural stone. We carry 2 brands. 'Svenic' for the tradesman and 'Faithful' for the intermediate user.
Adhesives
Anthrock carries CTA Adhesives. All of CTA products are formulated (wherever possible) around the "Green Star" code of Australia. Over recent years, stone cladding and paving have become larger, thicker and more dense. Stone has also increased in consumption due to better availability and more competitive prices.
For the Countrystone range of reconstituted sandstone fascia we carry the CTA Prohesive Proflex, a single part flexible adhesive.