When selecting your pavers, there are many factors to take into account.
Firstly, let us take a look at the different types of pavers that are available today.
Natural Stone Pavers
Natural stone pavers come in a large variety of types and sizes. Our two biggest sellers are Travertine and Himalayan Sandstone. Granite pavers, limestone pavers, and basalt pavers are also proving to be popular.  We also stock Porphyry cobblestones pavers and random sized flagstones. We supply a comprehensive collection of all types of natural stone, with large quantities of good quality travertine stocked in our yard in various sizes and colours. Natural stone pavers can vary greatly in appearance as well as quality and there is a good choice when it comes to your situation, be it a patio or a pool surround.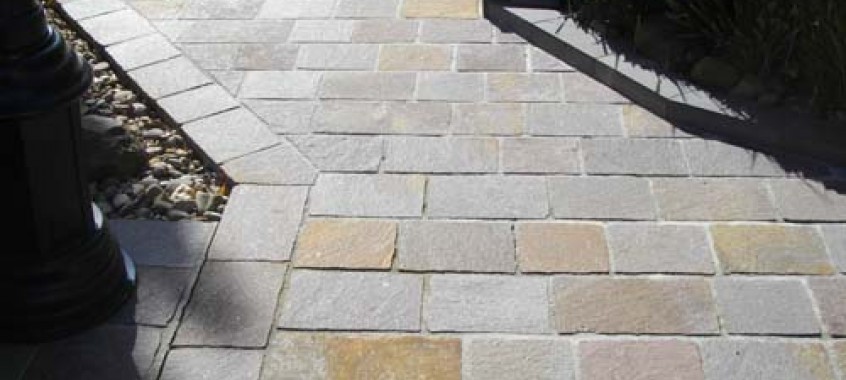 'Wet cast' Concrete Pavers
'Wet cast' concrete pavers are generally considered superior over the 'dry press' variety. The 'Wet cast' range of pavers  are available in a vast array of colours, texturesand sizes. These pavers are dense with an attractive appearance. We manufacture our own range of high quality 'wet cast' concrete pavers up at our manufacturing facility at Mt Kuring-gai. We have been manufacturing our Villastone pavers for nearly 20 years. Our large format Villastone pavers come in a huge selection of colours, sizes and finishes…..from the popular 400x400x40mm to the 500x500x35mm pavers and the 600x400x40mm pavers.
We also supplythe full range of Boral 'wet cast' pavers.
'Dry Press' Concrete Pavers
'Dry Press' concrete pavers are a good option if you are on a budget. From the tried and tested Baines Flagpaver , to the Austral Broadway series. We sell a comprehensive range at competitive prices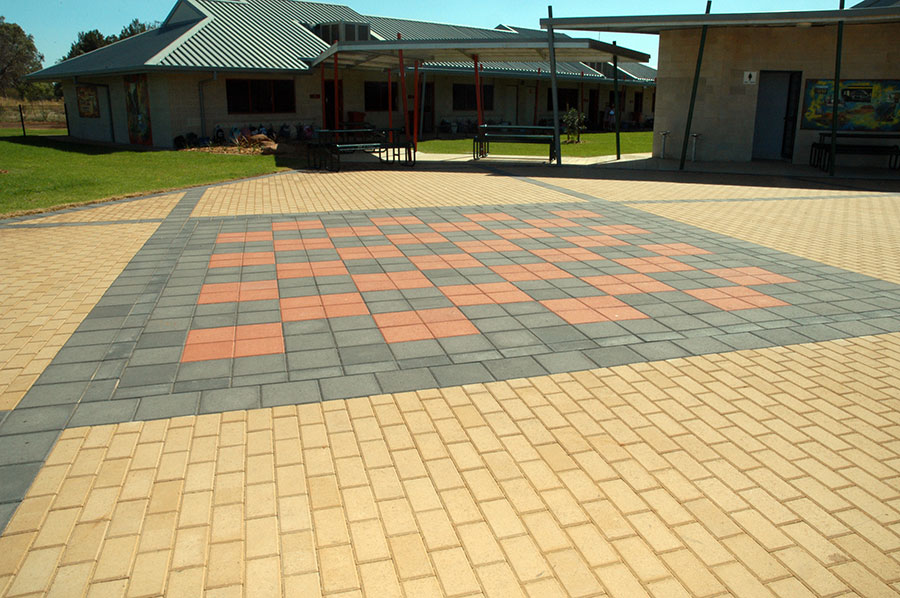 Reconstituted
sands
tone Pavers
Reconstituted Stone pavers offer the beauty of natural stone, without the hefty price or ongoing maintaintance issues. 'Countrystone' is our own brand of reconstituted stone pavers, manufactured together with Villastone up at Mt Kuring-gai.
Custom sizing and colour is possible.
Clay Pavers
Clay pavers are still a popular option for those who prefer a hard wearing, durable paver that are easy to lay. The natural clays have varying tones that add character and can compliment house bricks. No longer limited to the small brick size, clay pavers are also available in large format 300×300 and 400×400 sizes
We bring 'Claypave' pavers down from Queensland by the truckload and store them in our yard here in Sydney
Insert pic "Claypavers Driveway"
Caring for your pavers
Sealing pavers is always optional, but is highly recomended .  Not all sealers change the appearance or leave a sheen. Penetrating sealers are invisible and breathable, and do not detract from the original appearance. Penetrating sealers minimize the pore size of the products and thereby reduce the porosity of the pavers.  There are generally two main types of sealers; sealers for water ingress, and sealers for for oil as well as water ingress. The later tend to be more expensive but do help with greater stain resistance. It is important to remember that sealing only makes cleaning easier, it does not prevent staining
When selecting your pavers, there are many factors to take into account. Firstly, let us take a look at the different types of pavers that are available today. Natural Stone Pavers Natural stone pavers come in a large variety of types and sizes. Our two biggest sellers are Travertine and Himalayan Sandstone. Granite pavers, limestone […]